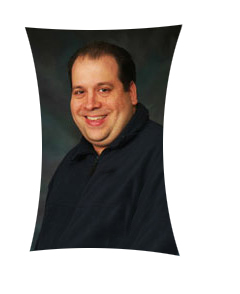 Award-Winning Video & Photography!
Is this important? Yes. The standards of the industry are established by work of this caliber. This is the work the rest of the industry tries to copy. Go with Chicago Star Productions for the award-winning images that touch hearts and enrich lives!

Winning-Attitude!
You're going to spend the most important day of your life with your videographer or photographer. His/Her attitude can make all the difference in how you feel on your wedding day. And the way you feel affects the way you look in your video and photos. We love what we do. We love weddings. We love brides. You'll feel our passion and caring attitude. You'll relax in our calming presence. It'll show in your video and photos ... and you'll love it!

Limited Bookings.
We're not a Video or Photo factory. We are artists devoted to quality and professionalism. We limit the number of engagements we accept to maintain high standards.

High Value.
Who says great Video and Photo has to break the bank! When you consider Chicago Star Productions quality ... styling ... creativity, and the amount of time spent on editing, and then when you compare all of this to what you could pay somewhere else, then you'll know Chicago star Productions offers you value.
You'll find professionals out there who charge a bundle compared to what you get from us. And, of course, there is always someone who'll charge less. We're in between. But I'm not sure anyone offers a higher value than Chicago Star Productions.
Our Mission
That your wedding is special. We treat it that way.
That our services must enrich and enhance the biggest day of your life.
That creativity, quality, and attention-to-detail separate us from the rest of the industry.
That our people are the most valuable asset of Star 2 Productions.
That weddings are the defining moment in your life, and that the wedding video should be wonderful.
That what we do is important, and we love what we do.
THE VALUES THAT GUIDE US ARE:
Quality and excellence in everything that we do.
A caring attitude that puts your dreams and feelings first.
Innovation in everything we do as a means of sustaining a leadership position in our industry.
Honesty in all our dealings with clients and vendors.
THESE BELIEFS AND VALUES MAKES US WHO WE ARE.
THEY GUIDE US EVERYDAY IN EVERYTHING WE DO.